Shooting Minskewolf at the newly funded artists residency Het Lage Noorden
Op 2 juli j.l. ging in de Westerkerk in Leeuwarden de korte voorstelling Minskewolf in première. Op het Lage Noorden werken dichter Elmar Kuiper, acteur Rienk Nicolai met regisseur Ester Eva Damen en een kleine crew (Bert Oosterveld, Joris Berger en Janneke Boonstra) aan de realisatie van een korte film met dezelfde titel.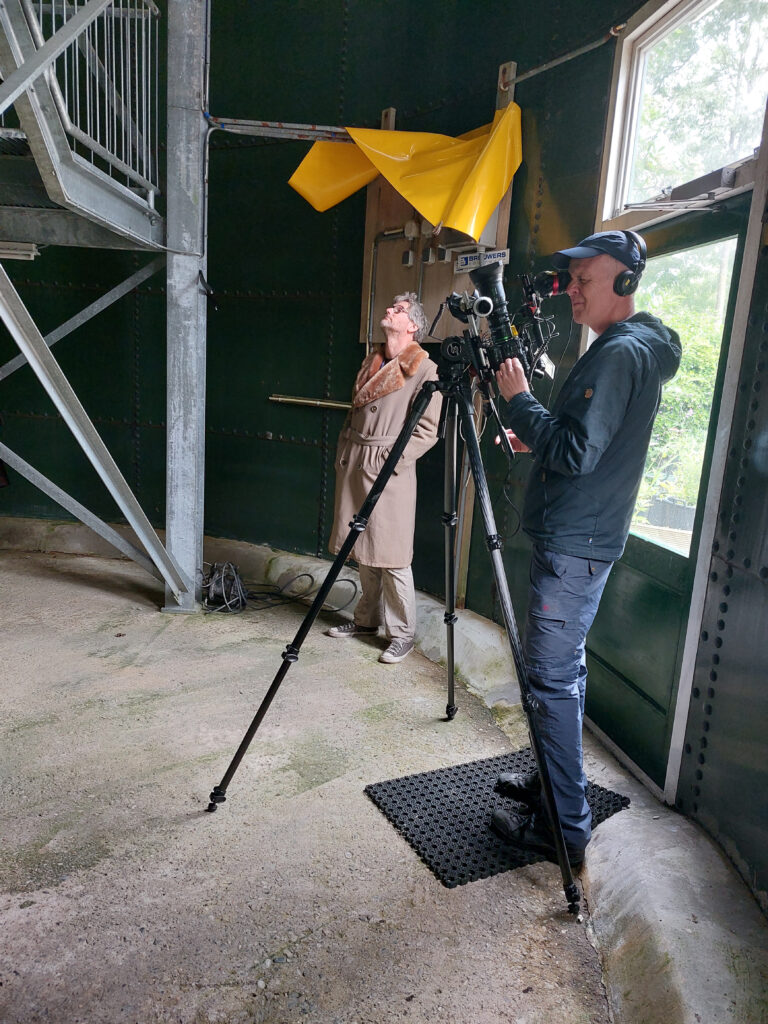 Dichter Elmar Kuiper en filmmaker Ester Eva Damen maakten in de afgelopen maanden een theatervoorstelling met filmfragmenten en poëzie. In deze multimediale voorstelling, met acteur Rienk Nicolai en muziek van de Tigers fan Greonterp, draagt Elmar Kuiper zingend Friestalige gedichten voor die gaan over zijn werk in de psychiatrie en over de ontmoeting met de ander. Elmar Kuiper verhoudt zich als Fakman (broeder) tot de Minskewolf waarbij het maar de vraag is, wie de broeder is en wie geholpen wordt.

Naast de voorstelling wordt gewerkt aan de korte film Minskewolf die nog niet is voltooid. Deze maakt deel uit van een drieluik. Ester Eva Damen maakt drie korte films in samenwerking met Elmar Kuiper, Tsead Bruinja en Nynke Laverman onder de titel Rûzje Wyn. 
https://explore-the-north.nl/nl/agendaitem/minskewolf-elmar-kuiper-en-ester-eva-damen
Credits
Assistentie: Joris Berger | Coaching: Lies van de Wiel | Productie film: De Productie, René Goossens en Annemiek van Gorp | Camera: Bert Oosterveld | Montage: Srdjan Fink | Vormgeving: Melle Hammer
Met dank aan Fogelsangh State, Fonds 21, Het Nederlands Fonds voor de Film, Feitsmafûns, Stifting FLMD, Stifting Arjen Witteveen Fûns, Douwe Kalmastifting, De Gemeente Leeuwarden, Het Lage Noorden, Speelpark Sybrandy, Jellie de Boer, Peter Delpeut, Remko Smids, Marco Tadema, Johan de Vries voor Explore the North, en vele anderen.